The naturalist of our team captured the evocative image of a dragonfly laying its eggs in the waters of the wetland created by the LIFE Greenchange project in the Gelasio Caetani farm.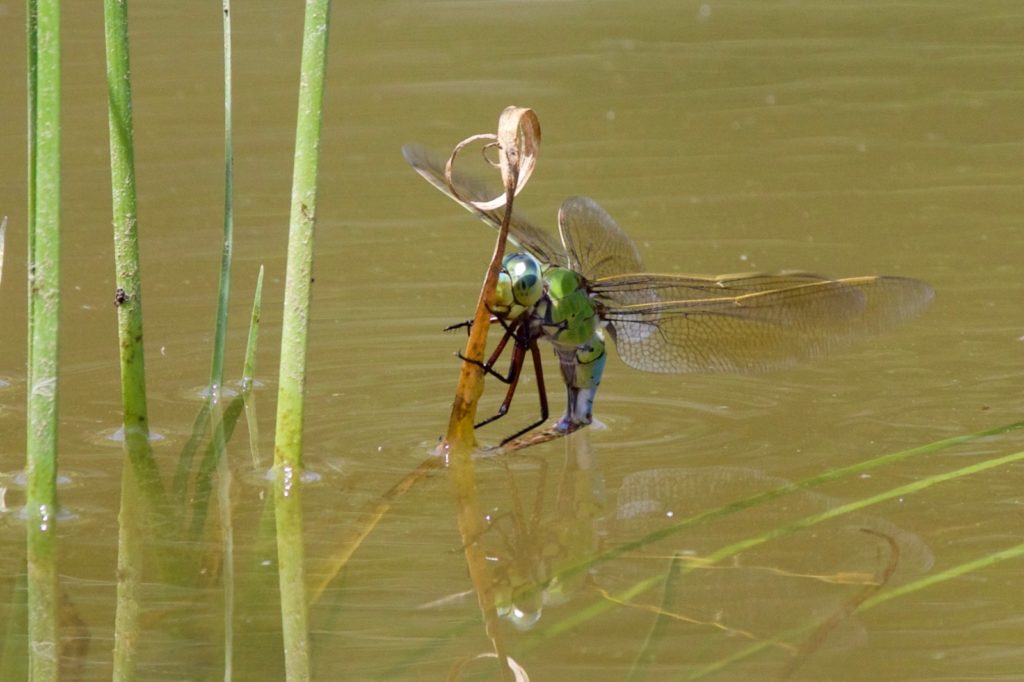 It happened a few days ago during one of the usual visit for environmental monitoring in the intervention areas in the Province of Latina.
Observing the reproduction of these insects, which entrust their eggs to the aquatic environment created especially for them, was a great satisfaction for the LIFE Greenchange project.
In the last two years the project worked to create green and blue infrastructures capable of strengthening the ecological value of the agricultural systems of the Agro Pontino and Malta.
The hope was precisely to increase biodiversity in rural contexts, in this specific case, in the Caetani farm which decided to convert a part of its land, mainly dedicated to the production of cereals, into areas dedicated to nature. With the creation of wetlands, riparian vegetation belts and new windbreak belts, we expected the arrival, but also the stop, the shelter and the reproduction of the animals.
The arrival of different species of dragonflies (on the Italian territory there are just over 90 species) and their choice to reproduce in this area represent a further enrichment of the biotic community of the place, also because these insects are considered indicators of the ecological status of the humid environments.
Areas with a high naturalistic value can be preserved and enhanced even in the presence of agricultural activities, mitigating the impact of production and helping to recreate a rich and diversified environmental mosaic that determines positive effects on biodiversity.