ON LINE MEETING 10 th OF MAY 2023 | 10 AM -13.30 PM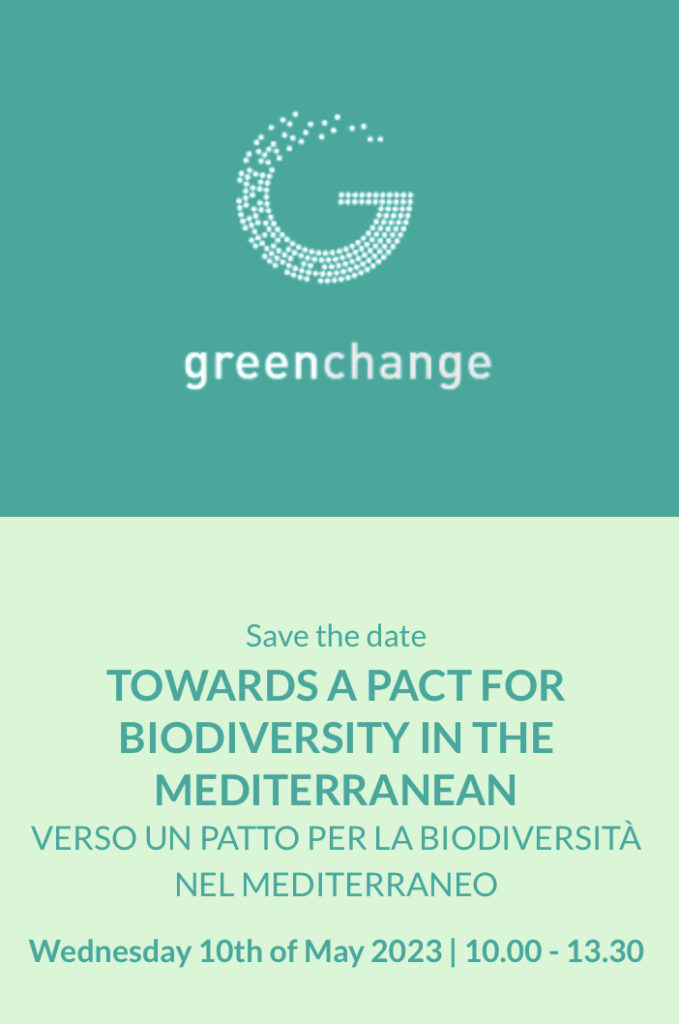 LIFE Greenchange is glad to invite you to take part to the online seminar:
"TOWARDS A PACT FOR BIODIVERSITY IN THE MEDITERRANEAN" on wednesday 10th of may 2023, during the morning.
CLICK HERE!
---
---
---

Starting from the outcomes of LIFE Greenchange project in Italy, the seminar aims to
discuss the opportunities for promoting land stewardship in the renewed European
framework. At the same time, it aims to reflect on the further conditions needed at
different territorial levels to root ongoing experiences and practices while boosting
wider farmers' commitment to the stewardship, with a particular view to
Mediterranean engagement.
Three panels were scheduled: the first aims at presenting some pratices and
exploring opportunities and limits of land stewardship with representatives of projects
and networks; the second will focus on the (potential) role of public institutions in
posing the land stewardship at the forefront of reaching the new EU Biodiversity
strategy concerning rural environments. The last panel will host an interactive session
where discussing at which conditions a pact for biodiversity in the Mediterranean can
be drafted and signed, in order to raise attention and awareness on the crucial role of
agriculture and biodiversity protection in the area.