In the summer months, the LIFE Greenchange project did not stop. Last week the partners arranged to meet for an informal meeting in the Province of Latina, the lead body of the project.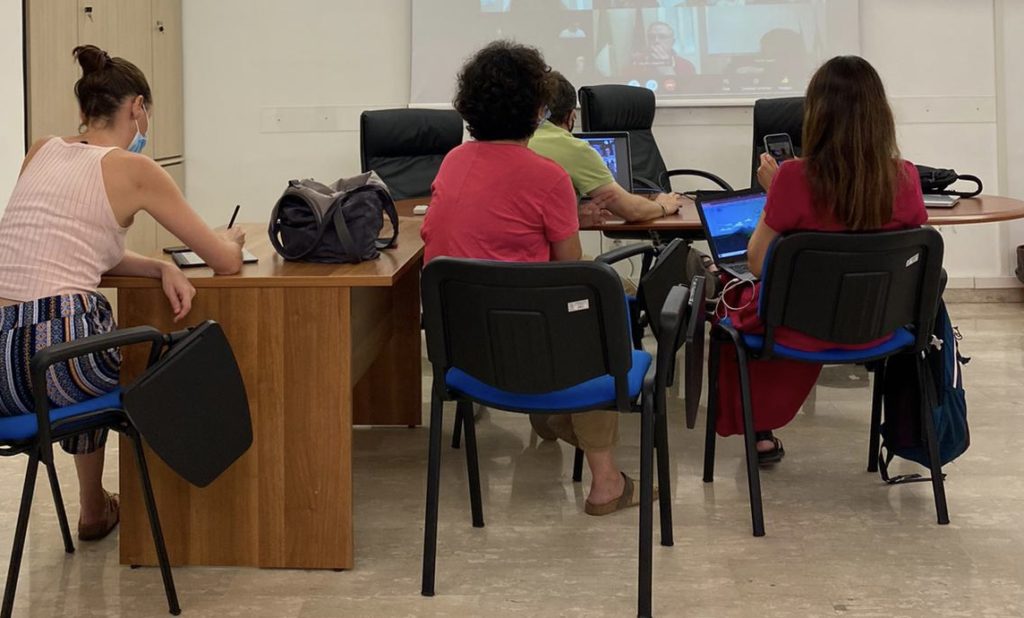 The last few days we have been working more in the office than on construction sites, to define the next work activities and the actions to be concluded after the summer break.
September and October will be the busiest months, in fact we will be busy on several fronts. First of all, we will start the Summer school with a series of technical meetings dedicated to the main players in the area. They will be meetings focused on different thematic areas: ecosystem services, agricultural policies, land custody agreements and will be used to initiate transfer and replicability paths of the "Greenchange model". Some good practices can in fact be replicated in the community and in the Mediterranean area through networking and dissemination actions on the issues of ecological functionality.
Land custody agreements will play a central role. We will take care of the action of the project that aims to bring governance tools to the territory of the Province of Latina for the proper management of green infrastructures such as windbreaks and wetlands. Together with land conservation agreements, the Pact for Biodiversity is fundamental for the conservation actions of the LIFE Greenchange. It will be an open and permanent work table within which to share and optimize the methods for managing rural areas capable of increasing the level of functionality and ecological connectivity. Finally, we will complete the last green infrastructure interventions and prepare for the next project monitoring visit by the LIFE program delegation which will take place in the autumn.