The construction of the sheds will allow to create a good opportunity to observe birds in the wetlands realized by the LIFE Greenchange project near the Ufente river, in the Agro Pontino.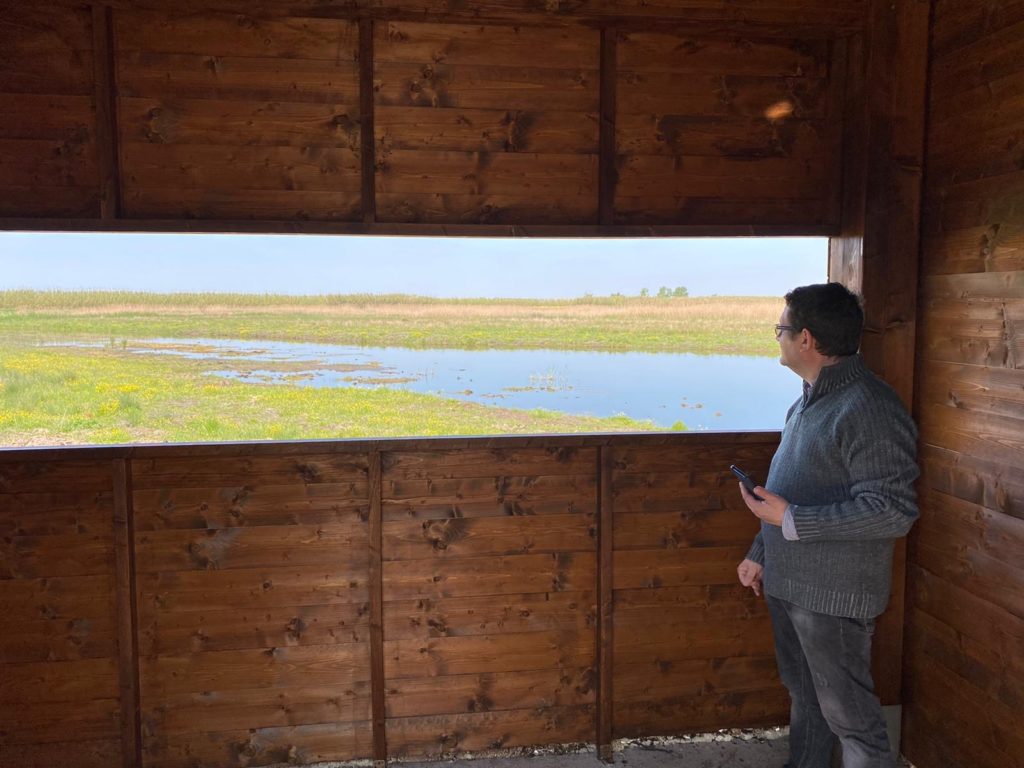 The structures are almost ready. The latest interventions will allow to welcome adults, children, students and birdwatchers, after the conclusion of the environmental redevelopment of the entire area.
Birdwatching consists in the observation and study of birds: from simple observation to listening and recognizing songs and calls, it can excite anyone, allowing you to immerse yourself in nature and get to know our territory better.
In our intervention area, we hoped to see arrive numerous animal species in the stretch of the Ufente river affected by the requalification.
Recently during the monitoring of the project, we documented the presence of numerous species such as herons, egrets, teals and garganeys and the arrival of the marsh harrier.
The shed you see in the photos will allow to observe this great wealth of biodiversity without disturbing the local fauna and in full respect of the surrounding environment.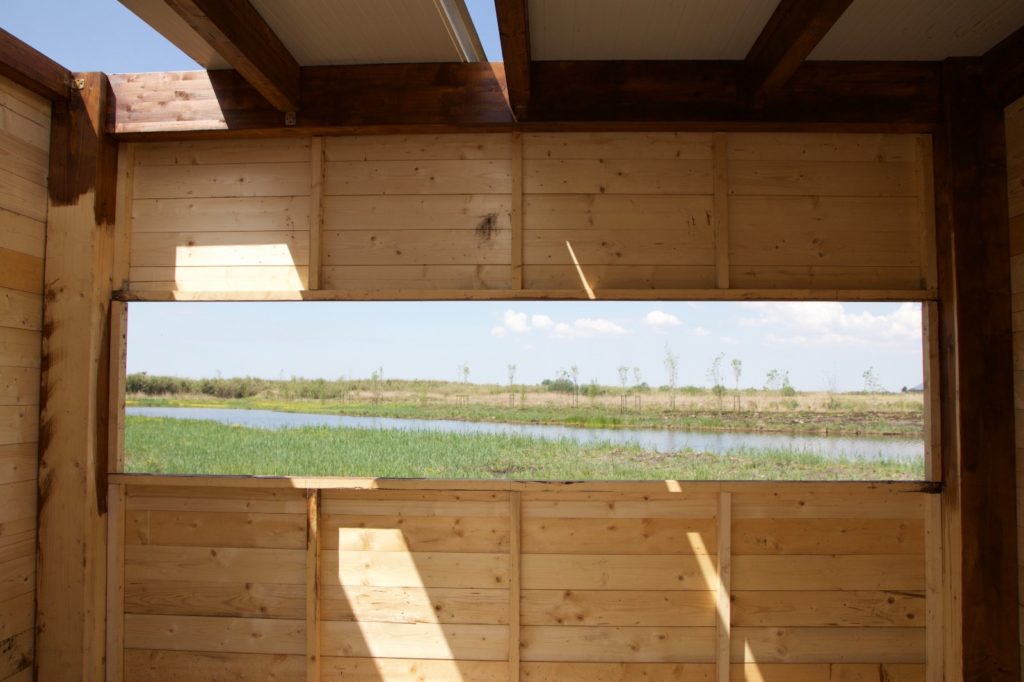 The structure of the shed is made of wood with a concrete base. It is completely insulated and, shortly, two observation slots will be set up at different heights: one suitable for adult standards and one designed for children, so that frequenting this place becomes an educational and training activity for them.
Finally, to facilitate the walk to the shed, walkways will be set up to cross the wet ground.