The webinar "Towards a new governance of agro-environmental-climate services" will be held on March 11th".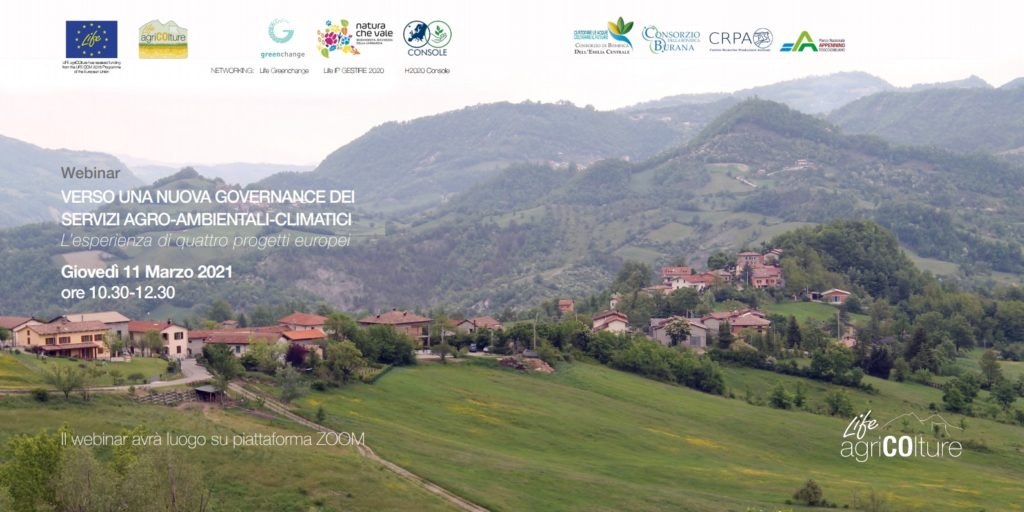 It will start on line at 10.30.
The meeting is organized by Life agriCOlture with the support of the Emilia Romagna Region.
It wants to create a network between our LIFE Greenchange project, LIFE agriCOlture, Life Gestire 2020 and H2020 Console projects.
Through the presentation and discussion of the four european projects, we will share the need to build and encourage new territorial governance tools to promote and direct the production of environmental and climate services by agriculture.
For the Greenchange project, Federica Benelli (Poliedra – Politecnico di Milano) will illustrate the guidelines of the Pact for biodiversity, a land stewardship agreement, proposed by Greenchange, for the management and maintenance of green infrastructures in the Agro Pontino and in the Maltese islands (Malta & Gozo).
The event will be broadcast on the Life AgriCOlture Facebook page and on the ZOOM platform by clicking here