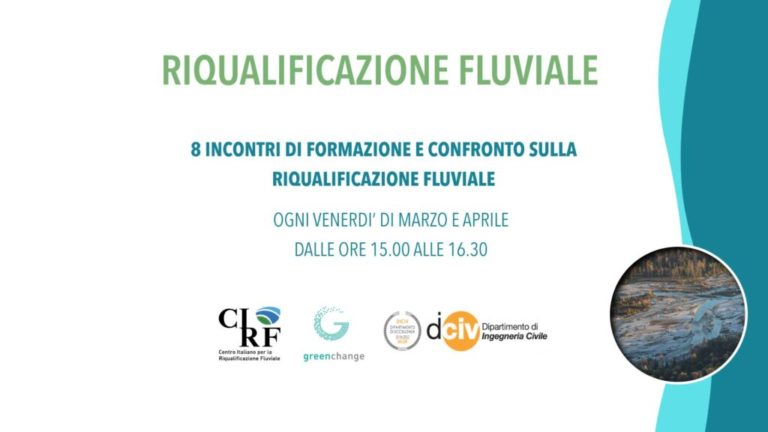 As part of the LIFE Greenchange project, the CIRF partner and the University of Salerno organize a series of 8 on line training meetings focused on river restoration.
The meetings will be on line every Friday in march and april.
The on line training wants to create a comparison on the virtuous approaches to the management of river territories. Each webinar will deal with theoretical and applicative aspects, through the illustration of successful experiences in Italy and abroad with technical, administrative and management solutions inspired by the principles of the river restoration.
Webinar will also talk about the GREENCHANGE project as a model of replicability of good practices of management and restoration of the artificial river network to re-create ecological connection in the rural territories of Agro Pontino and Malta & Gozo.
PROGRAM OF THE MEETINGS
Every Friday from 3 to 4:30 p.m., on the Zoom platform and streaming on the CIRF Facebook page.
HOW TO PARTICIPATE
Please connect to the registration form in this link and fill it in every field. The access link will be sent immediately after registration.
INFORMATION
For more information send an email to: comunicazione@cirf.org